5467 Glenwood Boise, ID 83714

April 23, 2011
NO SMOKE...ALL NIGHT!

This is your one and probably only chance to show the Treasure Valley bars that we want a smoke free bar with a nice, big dance floor in this area to do our country dancing. IF enough people attend this night to show their support for a smoke free bar, Shorty's may become your place. Be there Saturday night and bring all your friends, too.
7:00 Dance instruction. Line dancing, partner dancing, mixers. Just plain fun!
9:00 Desert Moon Band and more dancing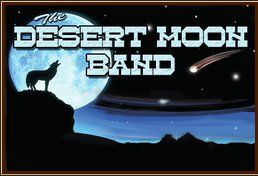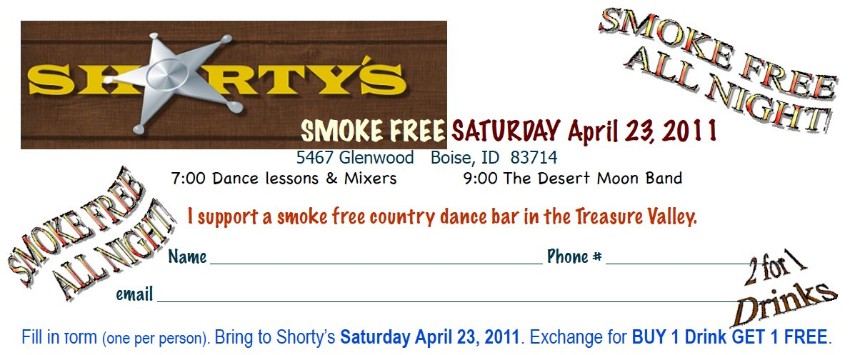 Below you will find a document with these coupons. Print the coupon, fill it out, and bring it with you to Shorty's on Saturday April 23rd to receive a Buy-One-Get-One drink and show your support for a smoke free dance bar.