Teach

country dances to your group
Teach

private lessons

Teach group couples lessons
Teach line dance lessons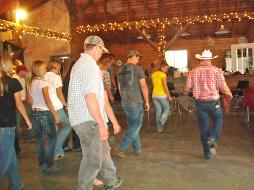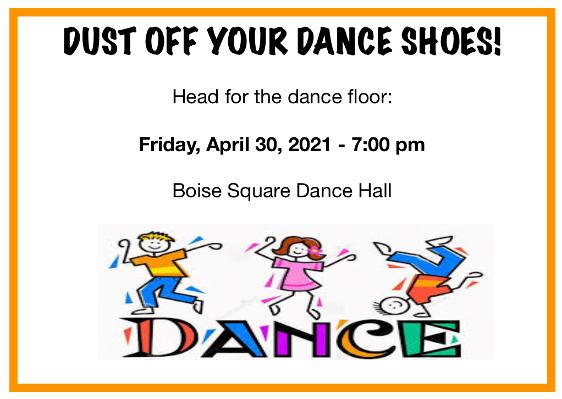 Friday, April 30, 2021 - PUBLIC INVITED
7:00-11:00 Open Social Dancing (West Coast Swing, Two Step, East Coast Swing, Line Dance, Cha Cha, Patterns, Mixers, Waltz & More...)
$10 adults, $5 for 11-21, Under 11 Free
Boise Square Dance Hall, 6534 W Diamond St, Boise
For more info call: 208-941-4853
Line Dance classes at Homecourt in Meridian
936 W Taylor Ave, Meridian
Sundays
New Line Dance Classes start
May 2, 2021
Small Group Social
Dance Lessons
New Classes begin
April 20, 2021
Homecourt, 936 W Taylor Ave, Meridian
Intermediate 2-Step, 7:00

West Coast Swing, 8:00
Sampler Class, 9:00
Go to City of Meridian website to register or call 208-888-3579.
We are Social Dancing in Eagle most Thursdays or Fridays and at the Buffalo most Saturdays. Send me a message or call if you are interested in finding a place to line and social dance.
R2L2Dance@gmail.com or 208-941-4853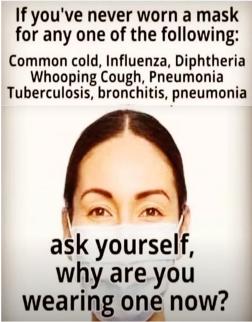 Dr. Ryan Cole Blows the Whole COVID-19 Propaganda Away
Dr. Cole is CEO and Medical Director of Cole Diagnostics, one of the largest independent labs in the State of Idaho.
*Coronavirus infections are seasonal
Average COVID-19 age of death 78.6 years.
*Average annual US age of death historically 78.6 years.
*Face mask wearing outdoors is absolute insanity! No study shows any super-spreader event outdoors. The best mask of all is your immune system.
*There is no such thing as cold and flu season. There is only low vitamin D season.
*Massive numbers of Americans have low vitamin D levels.
*Fauci says he personally takes 8000-9000 units of vitamin D per day but why has this has not become a public health message?
*The top three public health messages should be: 1- vitamin D; 2- vitamin D; 3- vitamin D.
*By law, the federal government cannot approve a vaccine if there is a proven treatment. That would be Ivermectin.
*The government is in bed with a vaccine company; both the federal government and Moderna co-hold patents on their RNA vaccine. The "fox is guarding the henhouse."
*Of the half million COVID-19 deaths in North America, there would be 375,000 less deaths if Ivermectin were used!
*Public health officials have blood on their hands. 100% of Ivermectin-treated patients don't get ill. Works for all genetic variants.
*The vaccines are an experiment on society.
*The vaccine is unproven and long-term safety data is not there
*You can get Ivermectin from doctors online. Myfreedoctor.com.

https://www.sgtreport.com/2021/04/dr-ryan-cole-blows-the-whole-covid-19-propaganda-away/
Information below may not contain accurate, updated information Due to Stage 3 restrictions. Contact Randy for current Information: 208-941-4853
Line Dance Classes
Beginner (4:00)
Improver (5:00)
Intermediate (6:00)
New Classes starting
March 7, 2021
Small Group Social
Intermediate 2-Step, 7:00

West Coast Swing, 8:00
Sampler Class, 9:00
Meridian Homecourt,
936 W Taylor Ave, Meridian
More info on our classes and Register
We are proud to be the only
NTA certified
dance instructors in the Treasure Valley.
Check out our web pages for more information. Join us for a lesson or dance and you'll see that we're in it for the fun of dancing!
Mondays ---NOT YET - Nampa Eagles is still closed
Open Social Dancing & Happy Hour
5-7:00 Happy Hour at Nampa Eagles
7:00-9:00 Social Dancing
Come for a drink. Stay to Dance
Nothing but dancing. No instruction. Music will play non-stop.
Dance line, 2-step, country swing, west coast swing, etc...
A great floor to practice those new moves you've been learning.
Nampa Eagles,
118 11th Ave N
$8 per person (Under 18 - Free)
7:00-9:00 preceded by the
Eagles' Happy Hour from 5:00-7:00
Come during Happy Hour to join us for a drink
Call Randy for more info. 208-941-4853
Wednesdays (NOT YET---
Nampa Eagles is still closed)
7:00-9:00
Randy Teaches Line Dancing
ALL AGES
Come early for Happy Hour, 5-7:00
Join us for a drink before dancing
Nampa Eagles
Intermediate lesson, 7:00-8:00

Beginner lesson, 8:00-9:00

All Ages.

$8 per person (Under 18 Free)

Remember to tip the bartender.
(NOT YET, Nampa Eagles is still closed)
Country, Line, Swing
Nampa Eagles
7-8:00 Dance Lesson




8-11:00 Open dancing (2-step, line, west coast, east coast, waltz, nightclub, mixers and more)
$13 for lesson & dance, $8 for social dance after 8:00, $5 under 18
Come early for Happy Hour 5-7:00 and on the 4th Friday come for Burgers and Brats.
Never-too-loud DJ music. Music requests encouraged. Partner optional. Inexpensive alcoholic & non-alcoholic drinks available. Free popcorn.
More info and dates HERE
* * * * * * * * * * * * * * * * * * * * * * * * * * * * * * * * * * * * * * *

If you are interested in group or private lessons email Randy or call: R2L2Dance@gmail.com or 941-4853.
* * * * * * * * * * * * * * * * * * * * * * * * * * * * * * * * * * * * * * *

Address and map to Homecourt, 936 W Taylor Ave, Meridian, ID
* * * * * * * * * * * * * * * * * * * * * * * * * * * * * * * * * * * * * * *
Address for Nampa Eagles:
118 11th Ave N, Nampa, ID 83687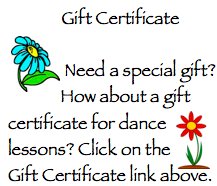 Check out our other websites:
Have the courage to be bad at something new.
Imagine all the new things you could have done, but were too vain to look bad at it.
Bring us your two left feet. You CAN learn to dance.
* * * * * * * * * * * * * * * * * * * * * * * * * * * * * * * * * * * * * * *

Private & Group Dance Lessons - We teach private and group dance lessons in country 2-step,
west coast swing, east coast swing, country swing, polka, country waltz, and pattern dances (Desperado Wrap, Cowboy Cha Cha, Schottische, Shadow, Drifter, River City Cha Cha, Mexican Wind, Colorado Cha Cha, Horseshoe, etc.), line dance and mixer dances. More info at these links: "private lessons" or "2020 group dance lessons". Or call Randy at 208-941-4853.
Not on our email list yet? Send a message to R2L2Dance@gmail.com and we'll add you right away.

Private or Group Dance Lessons
Call or email to schedule a lesson. 208-941-4853 or R2L2Dance@gmail.com

Line dance group lessons for all ages and abilities.
->Sundays from 4:30 to 7:00 in Meridian. No experience necessary. Register with the City of Meridian.
->Wednesdays 7:00-9:00 at the Nampa Eagles, $8.
->Every other Monday - Join us for Swing, Country, & Line Dance Fun, 7:00-9:00, $8
Contact Randy at 941-4853 or R2L2Dance@gmail.com for more information.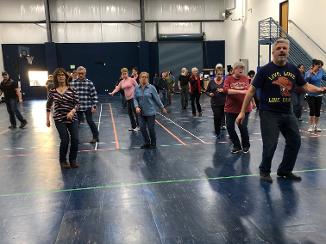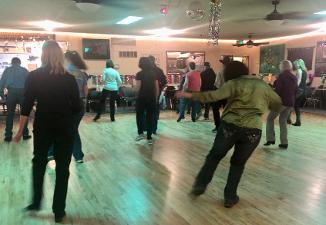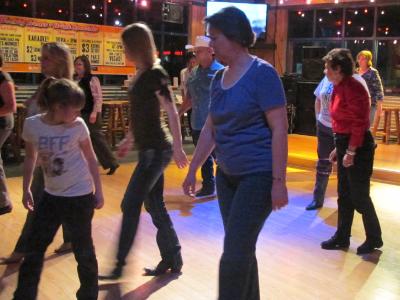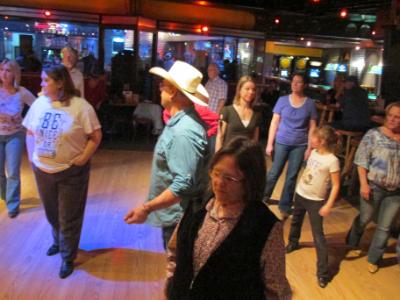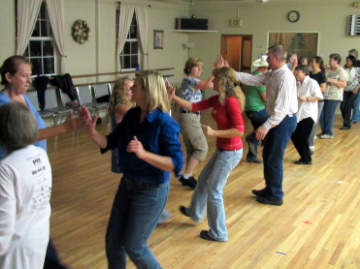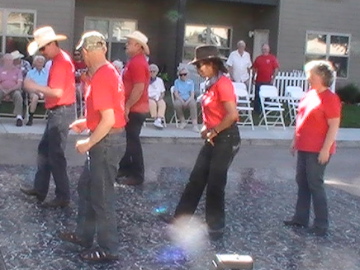 So much fun DJing and teaching line dancing at the NNU Freshman retreat. What a hoot
! .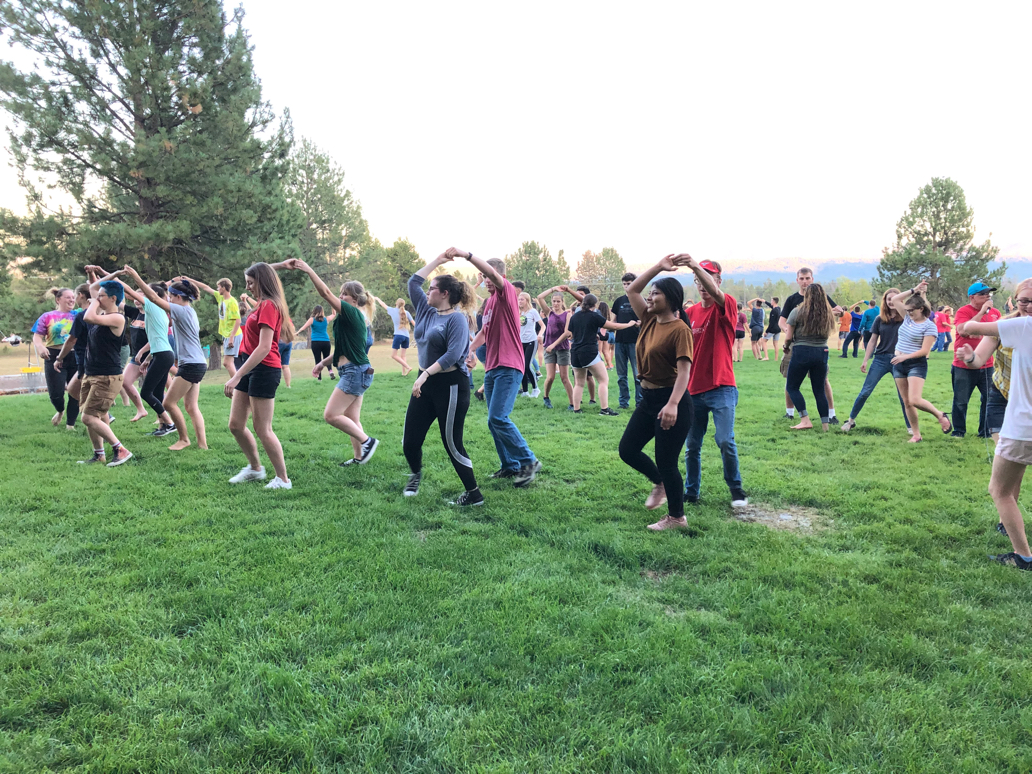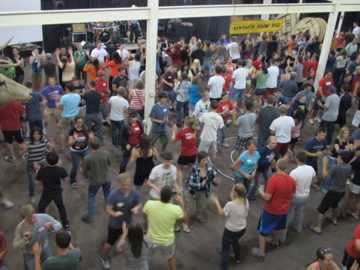 We can DJ a party in your garage.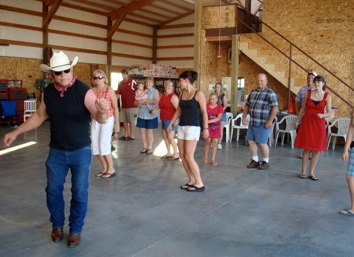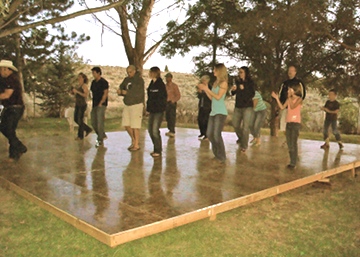 We can DJ a party on your lawn with our shiny, portable wood floor. Call Randy to rent: 208-941-4853

We can DJ a party at a school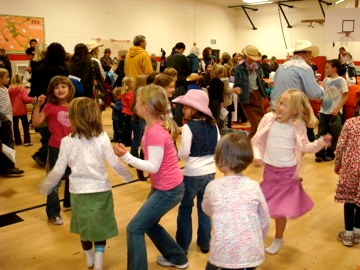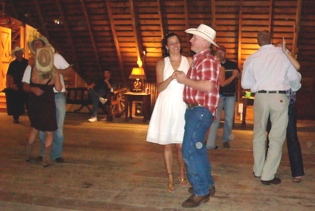 We can even DJ a party in a barn.
Who else DJ's and teaches line dancing at NNU? Only R2L2!

"A big thank you to the Treasure Valley Country Western Dance Association for making Ride for Joy the beneficiary of their monthly dance this past Saturday night. We had a blast dancing away with the biggest crowd they've ever had (over 210 joyful dancers!), and over $1,200 was raised to help Ride for Joy! A special thank you to Randy Lattimer, President of TVCWDA, and also Linda Rogers for all your hard work to put on such a great event and for inviting Ride for Joy to join in the fun!" Ride for Joy


July 23, 2011 - Party at Sam & Jan's. They graciously offered their spacious Nampa home and yard for our Annual Summer Picnic with games, music, food, dancing. We put up our portable dance floor, started gathering at 5:00 and finally turned off the music at 11:35. BBQ Beef and Pork provided by the Smoking Cowboys of Jerome, ID. WHAT A NIGHT!
The 2012 picnic will be held August 4. Visit this link for more information.
Had a good time volunteering to teach some dance steps to the first, second and third graders at the Boys and Girls Club.
We set up our floor near Melba. Randy taught some line dancing and later that night Straightaway played while dancers filled the floor.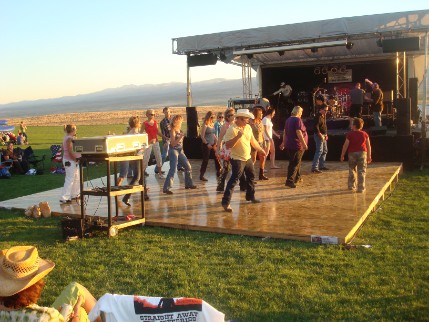 DANCE LESSONS: We also teach private dance lessons to individuals and couples. Want to ask that special lady to dance instead of watching those other guys dance with her? We can help you build your confidence and your dance skills. We teach line, country 2-step, east coast swing, country swing, polka, country waltz, and pattern dances (Desperado Wrap, Cowboy Cha Cha, Schottische, Shadow, Drifter, River City Cha Cha, Mexican Wind, Colorado Cha Cha, Horseshoe, etc.), and mixers. Email or phone us to set up a lesson. 208-941-4853 or R2L2dance@gmail.com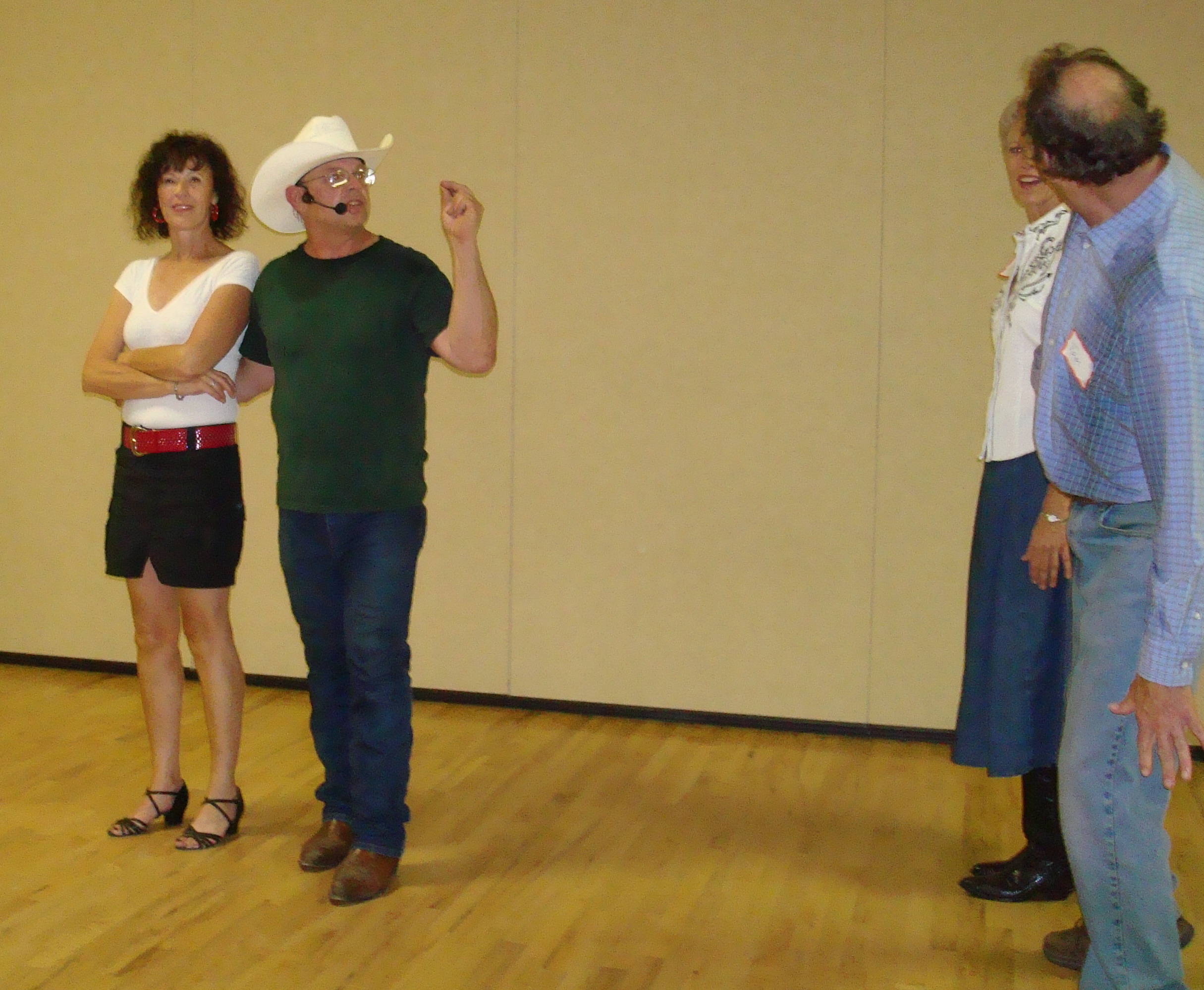 R2L2 Dance, Randy Lattimer, President, Country Dance, DJ and Lessons, Boise, Meridian, & Nampa, Idaho (208) 941-4853 Updated 3/8/2020