Red Shirt Event Schedule
Providing Demos and Dance Instruction for Community Service Activities, Private Parties and Corporate Events.
Give me a call to schedule your event: 208-941-4853.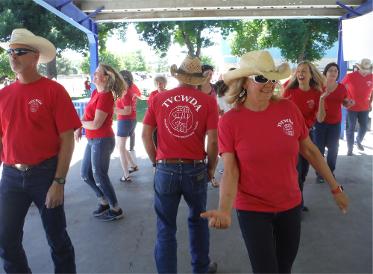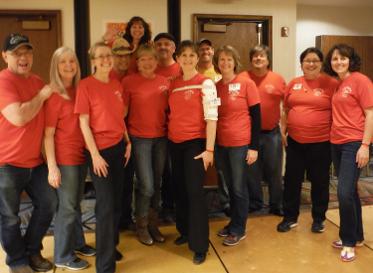 May 5, 1:00,
Kleiner Park, "Unplug and Be Outside" event
May 12, 1:00,
Meridian Library "Get Moving" event
May 14, 3:00, Lifecare Center of the Treasure Valley, Western Days, 502 N Kimball Pl, Boise
Wednesday, June 20, 7:30,
Riverside Hotel,
2900 W Chinden Blvd
,
Boise,
School Nutritionists
Sunday, June 24, 7:30, Birthday Party, Highland View Drive
Friday, June 29, 12:30, Nampa Housing Authority, across the street from 211 19th Ave N, Nampa
Sunday, July 1, 7:30, Chrysalis,
2501 W State St, Boise - (Right after our Sunday line dance class.)
August 17, Friday, 8:00. NNU Faculty at Trinity Pines in Cascade.
August 25, Saturday, 8:00-11:00 pm, Prairie, Idaho with Tim & Susan Higgins hosting. Some housing available and hotel (Prairie Store and Cafe motel prices are $40 for queen bed and $50 for two single beds)
September 1, Saturday. 7:00-8:00. NNU Freshmen at Trinity Pines in Cascade.
September 26, Wednesday. 2:00-4:00. Heritage Assisted Living of Boise,1777 S. Curtis Rd, Boise
October 6, Saturday, 6:00-8:00, Star Friends Community Barn, 439 N Star Rd
We provide entertainment for all kinds of events...large or small: